You Can Live Without Back Pain, Neck Pain, Headaches, and Disabilities
At Back In Action Medical Center, we relieve pain and help correct damage to muscles, soft tissues, bones (including structure and alignment), and nervous system. Every symptom is a signal from your body that points toward an underlying, and often hidden, health issue. Our doctors have years of training and experience, and we know how to read these signals.
Our combination of mainstream medical professionals and alternative medical practitioners provides a patient-centered focus. Through a multi-disciplinary approach, our patients experience a unique approach to health care and increased treatment options—all conveniently under the same roof.
And our medical team stays up to date on the latest in modern medical treatments. So through our multidisciplinary medical team, you're sure to have access to every possible medical solution.
When a full team of practitioners work together for the same patient and have access to the same patient records, then treatments are less likely to be overlapped or duplicated. That means less stress on our patients, less running around, less time spent at doctor's offices, and a leaner treatment regimen that leads to faster healing. It truly is the best of both worlds.
Preventative Chiropractic Care
The results of multi-disciplinary team care mean that our patients get better care and better long-term health benefits. We seek to correct any current or lingering health issues, stabilize your health, and maintain those better health results.
At Back in Action Medical, you'll soon discover that it's not just about getting you better. It's also about keeping you better. We'll create a proactive health care plan that works for you. We'll take steps to prevent a recurrence of your symptoms and head off any symptoms prior to the appearance of acute or chronic illness.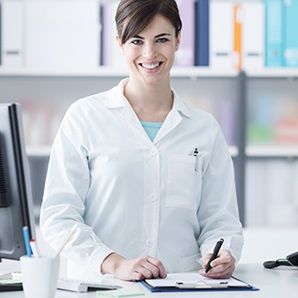 Get Back In Action
---
Learn About Restorative Treatments:
Reversing Chronic Diseases trigger

Customized Pain Creams
Are you experiencing these symptoms?
Poor health
Excess weight
Back or neck pain
Headaches
Chronic fatigue
Chronic pain
Joint injury
Opioid dependence
---
Discover how our innovative methods can help resolve the underlying cause of your health issues and eliminate pain from your life!
Our professional medical team specializes in safe, effective physical medicine for pain relief. We'll put years of medical experience to work for you by developing a treatment plan that will help you return to regular life activities.
When You Visit Our Office
---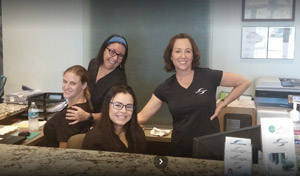 You will find out very quickly that our office is made up of true professionals who care about getting you "Back In Action"!
Administrative Staff
Our friendly administrative staff will first greet you, field questions, and schedule future appointments. They will be your firsts point of contact and will follow up with you throughout the following weeks via phone call, text, or email depending on your preferences. They will make sure that you remember your appointment and, if any changes occur in your schedule, they will quickly reschedule for you!
Medical Professionals
If you have an apppointment that day, one of our medical professionals will promptly call you back for your appointment time. Each of our medical professionals has extensive training and regularly attends new trainings to stay current and maintain the best practices possible for his/her patients. There is no one size fits all treatment at Back In Action Medical Center, and our professionals will investigate your unique and individual situation in order to prescribe a course of treatment that will get you "Back in Action" quickly!
Back in Action is amazing! Where else can you find an entire TEAM that unites and collaborates to collectively give you the highest chance of long term success with any facet of your health and wellness. I am truly impressed. The entire staff knows you by name and actually truly cares about getting you better.
The most advanced and comprehensive physical exam my wife has ever had. Not only diagnose the problems but also a road map and action plan for treatment all under one roof.